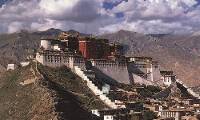 Postcard from China (Potala Palace, Tibet)
Please let me know if any of the links here are broken. Recently added links are marked as new:


These pages will eventually be replaced with a script that will allow visitors to add and update links, as well as a few other special features.
Motto: No site too small, no connection too obscure.
Contents:

3x3 Eyes story, art, and characters Copyright © 1987-1999 Yuzo Takada / Kodansha.
This unofficial fan web site is not affiliated in any way with the copyright holders.

Site maintained by David Park
Last updated: March 1, 2011 3:39AM UTC